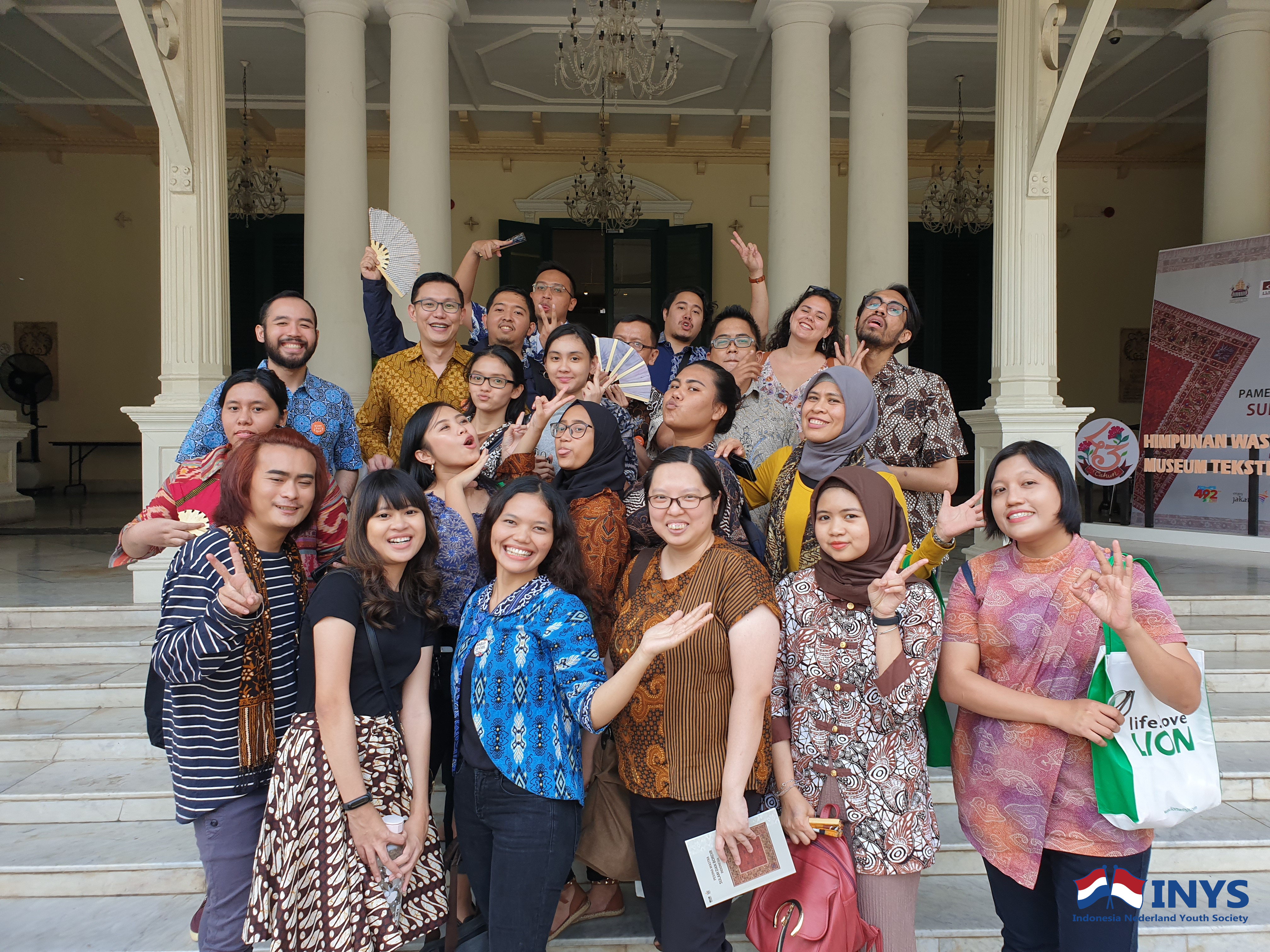 On Saturday, 22 June 2019, the city of Jakarta celebrated its 492nd anniversary. We here at INYS decided to celebrate in style with our friends at Dime Por Qué (Spanish-speaking community of Jakarta) for a special Language Meetup at the Textile Museum.
With the overarching theme of Art, INYS and DPQ spent the day learning about the history of Indonesian textiles with a special emphasis on Batik. As a special collaborative edition of our Language Meetup, INYS continued to teach a few Dutch words and concepts of Art to our participants.
Muchas gracias to Dime Por Qué for collaborating on this event and sharing the culture and language of Spain. Terima kasih to the staff at the Textile Museum for being such gracious hosts and showing us the batik collection.
We ended the day with some fun games such as Telephone and charades.
Museum guide, Ibu Ani, explaining the uses of cangklong to make patterns on batik.

Our attendees asking questions and listening to Ibu Siti.

The Textile Museum also offers a batik making workshop.

INYS-ID Vice-Chair, Sisie Simon, explaining batik patterns to our attendees.
More photos can be seen on our Instagram page. Follow our social media pages on Facebook, LinkedIn, and Instagram for more info!
Tot volgende keer! Sampai jumpa!