A History Language Meet-Up in Ereveld Menteng Pulo
Text by Yulia, Photographs by Aristo
"Jangan tinggalkan sejarah!" (Never leave history behind!)

Soekarno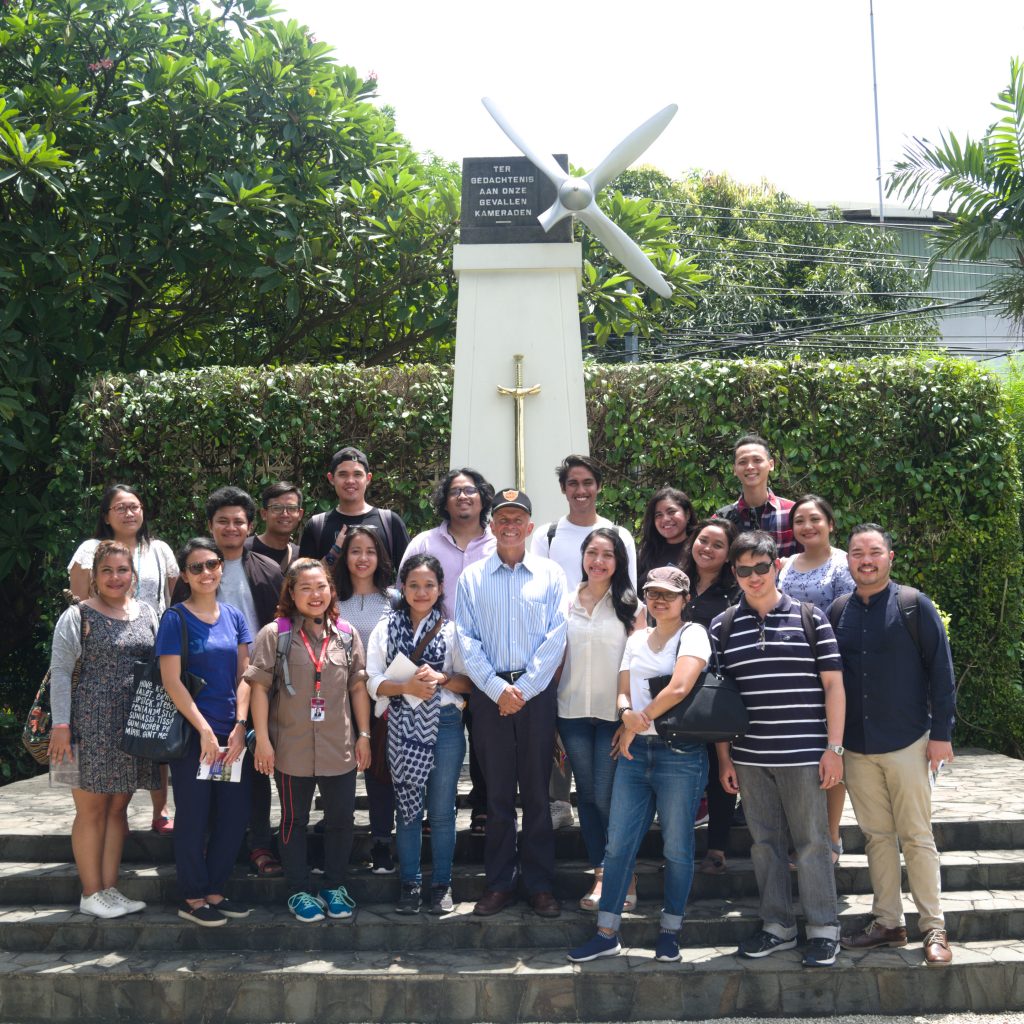 Taking inspiration from Indonesian president Soekarno, Indonesia Nederland Youth Society (INYS) chose history as the main theme for the recent Language Meet-Up, which was held on April 13, 2019. Titled "INYS: Going Back in Time," we visited one of the war cemeteries under the direction of the Oorlogs Graven Stichting (OGS), Ereveld Menteng Pulo. Just like its name, this cemetery is located in Menteng Pulo, South Jakarta and is one of seven erevelden/makam korban perang in Indonesia.
Joining us were OGS director Mr. Robert van der Rijdt and freelance tour guide Sicilia, both of whom explained the significance of Menteng Pulo and the history between Indonesia and the Netherlands in the years 1942-1946. We thank them both for their guidance. Terima kasih banyak! Heel bedankt!
The event started at 10.30am with a brief explanation in the Simultaankerk regarding the makam korban perang (war cemetery) by the guest speakers. Then, the participants were guided around the ereveld, making stops at significant areas in the cemetery such as the monuments and sections reserved for Commonwealth soldiers. The meet-up ended with a quiz and parting words from our guides.
Below are some photos from the day. More photos on our Instagram @inys2013.
Curious about the shared culture between Indonesia and the Netherlands? Want to hear about our events in the two countries? Follow us on Facebook, Instagram, LinkedIn, and check our website for updates!
Men and women of all ranks and religions rest side by side in Menteng Pulo

Columbarium, a place for the ashes of the fallen

Participants listening to our guides in the Simultaankerk

Mr. van der Rijdt telling the story of how the ashes of fallen soldiers were brought back from Japan to Indonesia

This symbol in the Simultaankerk represents eeuwigheid/keabadian or eternity
Tot volgende keer!