Lucas
Hoi!
Selamat datang di Belanda!
My name is Lucas Ausems and I'll be your Dutch Language teacher at the INYS Language School. I have a background in Literature and South & Southeast Asian studies. For the past few years I've been teaching Dutch both abroad and in the Netherlands. I have also travelled quite a bit through the Asian region, Indonesia included, of course. For me, one of the most interesting things about Bahasa Indonesia is the multitude of Dutch words I encountered.
There are over 5000 Dutch words in Bahasa Indonesia. So congrats, you probably already have a solid base of Dutch vocabulary within you, you maybe just didn't know it yet.
In short, I'm looking forward to meet you and help you learn the Dutch language!
Semoga sukses!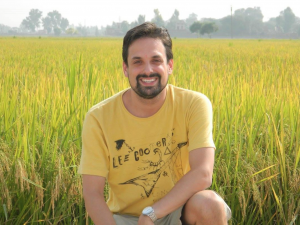 Liesbeth
Hello,
My name is Liesbeth Bouwhuis and I'm a 48 year young woman. I live in the beautiful city of Leiden which is near The Hague. I will be your substitute teacher of Dutch Language in case your regular teacher Lucas is not able to teach you due to other activities.
In my daily life I am a coach with my own practice in Leiden in which I guide people who, in one way or another, have difficulties with their selves, their situation or relation(s). I'm an innovative coach and have developed my own coaching method and tool of which I'm very proud of 😉
In my former life and other activities I'm also a teacher of Dutch as a second language for (mostly Syrian) refugees. At first I was a graduate teacher for a long time in high school and was projectmanager in many projects concerning innovation, arts and collaboration between educational institutions, governments, non-profit-organisations and businesses, sometimes in arts, sometimes in more technical/innovative and biotech projects.I hope you will have a good time in the Netherlands and that it will bring you what you expect of it. I look forward to meet you in the future.
Kind regards,
Liesbeth Bouwhuis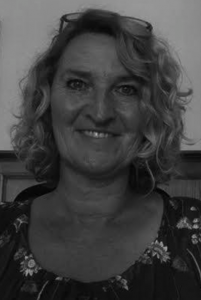 Brian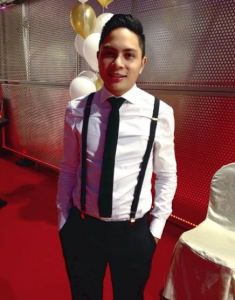 Halo semua! Selamat datang!I'm Brian, a board member of the Indonesia Nederland Youth Society. I'm 25 years old and I have a background in business and marketing. Currently I'm working in an IT company as a project manager.
With INYS we try strengthen the bilateral relationship between young Dutch and Indonesians. We do this in several ways, one of which is the INYS Language School. We hope to be able to teach you practical Dutch. I will mainly be working behind the scenes for the INYS Language School as I'm mainly responsible for promotion and social media.
My connection with Indonesia is that both my parents come from Manado, Indonesia. So I'm raised with a lot of spicy food, which I love! 🙂 I've been to Indonesia a lot in my life, but have mostly been visiting Jakarta only (unfortunately). Most of my family members live there. But my goal is definitely to explore Indonesia's islands more. I know Indonesia has a lot to offer!
Anyways, good luck with the INYS Language School! I hope you guys learn some Dutch!
See you soon!
Brian
David
Hello! My name is David and I am a junior advisor at INYS since 2014 and I'm with the INYS Language School since its founding in 2016. My role within the organization is supporting its members with my knowledge, experience and network. My educational and professional background is a mixture of information technology and international business.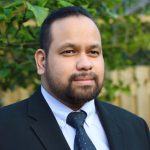 My connection with Indonesia is that my parents are both born on Java. My mother was born in Jakarta and my father in Bogor. In 1956 they individually came to The Netherlands with their families. These past years I have been learning a lot about my family and Indonesian roots. This is why my passion for Indonesia is very personal and I'm excited to learn more! I strongly believe in building bridges and good relations between Asia and Europe.
I wish you lots of success learning Bahasa Belanda! Semangat!
David
Lavin
Hello there!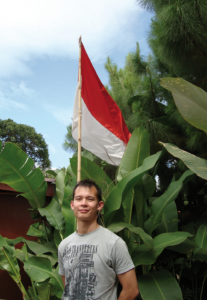 Welkom in Nederland!
I'm Lavin, Board of Trustee member of the INYS in the Netherlands. I support the INYS and the Language School with the promotion and information (graphic) design in specific.
I have been to Indonesia several times but have only seen the island of Jawa. My ethnical backgrounds are from Northwest Europe, Sunda, and Manado. Of course I would like to see other places of the beautiful country of Indonesia.
Well, for now I hope we can help you a lot and that you enjoy your stay in Europe.
See you at the course or maybe at other INYS events.
God/ Allahspeed,
Lavin
Lindsey
Selamat dating! My name is Lindsey Utomo and I am 26 years old. I'm one of the coordinators of the INYS Language School. I joined the INYS in May 2016 with the question if I wanted to help organize INYS Language School. When I heard about the project I was very enthusiastic and want to be a part of it. I have supported Sarah-Ellen Saija, the previous coordinator of the INYS Language School, through the process and I was very happy with the results. The following year I became a member of the boardof INYS as secretary. We wanted to continue INYS Language School and I decided to take over where Sarah-Ellen have left off.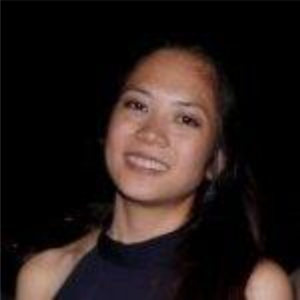 One of the reason that I joined INYS, is because I have lived in Surabaya for four years when I was five years old. Therefore, I feel a close connection with the Indonesian culture. It is nice to meet people that also grew up between two cultures and there is still a lot of things I do not know about Indonesia. Joining INYS gave me opportunity to learn more about Indonesia and make a lot of friends.
Besides my activities for the INYS I am amastersstudentBio-pharmaceutical Sciences with a specialisation in Science Based Business. Currently I'm nearly finishedand doing an internship at Accenture as an Innovation scout for Accenture Innovation Awards.
Yati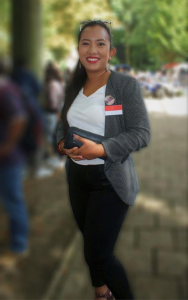 Selamat dating, nama saya Yati!
As the Chair of the Indonesia Netherlands Youth Society I would like to welcome all the new students to the second edition of the INYS Language School. I hope you will enjoy your time studying here in the Netherlands, and that you will make a lot of new friends. The Language School aims to connect, inspire, and develop relationships between Indonesian and Dutch youth. As an adult Third Culture Kid, or A-TCK, I am very familiar with having to adapt to different cultures. Understanding your host country's language and culture makes assimilating and transitioning between two cultures easier.
By offering you the Language School, we hope to bridge the gap between the two cultures. Not only will you learn about the Dutch language, but we will also incorporate activities such as cooking Dutch [comfort] food and having drinks with the INYS network.
SaveSave
SaveSave
SaveSave
SaveSave
SaveSave
SaveSave