Why join the INYS Language School
By joining the INYS Language School, it will give you a big plus: you will get to know the Indonesia Nederland Youth Society and it's members too! It's a mixture of Dutch-Indonesian students and young professionals with Indonesian roots. They have either studied and worked in Indonesia, or were born and partially raised there. Practicing the Dutch language whilst making new friends with a common background makes it more fun and enjoyable!
In short, we want to make your stay in the Netherlands more fun by offering you the maximum Dutch experience.
When and where?
The 10-week course starts on the 30th of September 2017. It will be held every Saturday morning from 11am – 1pm in the Hague. The first lesson will be held at the KBRI. The ambassador, H.E. I Gusti Agung Wesaka Puja will welcome you. The following lessons will be held elsewhere in The Hague. The exact location will be announced later on.
Duration
The INYS Language School lasts 11 weeks. There are 10 lessons. In the 11th week, there will be an exam. After having completed the exam, you will receive a certificate of participation. In the 42nd week, there won't be any lessons due to the mid-term holiday. For those that aren't out exploring, we are going to host a cooking evening where we will make Dutch food such as stamppot.
Cost
€100 per person for 10 lessons incl certificate of participation
The INYS Language School 2017 team
Meet the team of the INYS Language School 2017: Meet the crew
Curriculum
| | | |
| --- | --- | --- |
| Lesson | Week | Subject |
| 1 | 39 | Introducing yourself – pronouns, indicative pronouns, regular and irregular verbs |
| 2 | 40 | Number, telling time, days, months, seasons |
| 3 | 41 | Daily conversations – sentence structures |
| | 42 | Mid-term holiday |
| 4 | 43 | Personal and family relations – possessive pronouns, personal pronouns, plural |
| 5 | 44 | Making an appointment – Negation, modal auxiliary verbs |
| 6 | 45 | Doing groceries – Adjectives, diminutive words |
| 7 | 46 | Asking for directions – There, where, here |
| 8 | 47 | Making an appointment –sentence structures |
| 9 | 48 | Travelling, public transport – Perfectum, separable verbum |
| 10 | 49 | Exam + excursion |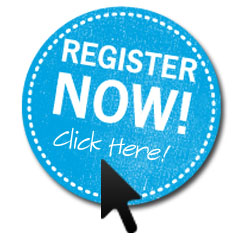 Questions? e-mail us! LS@inys.org
SaveSave