INYS Career Event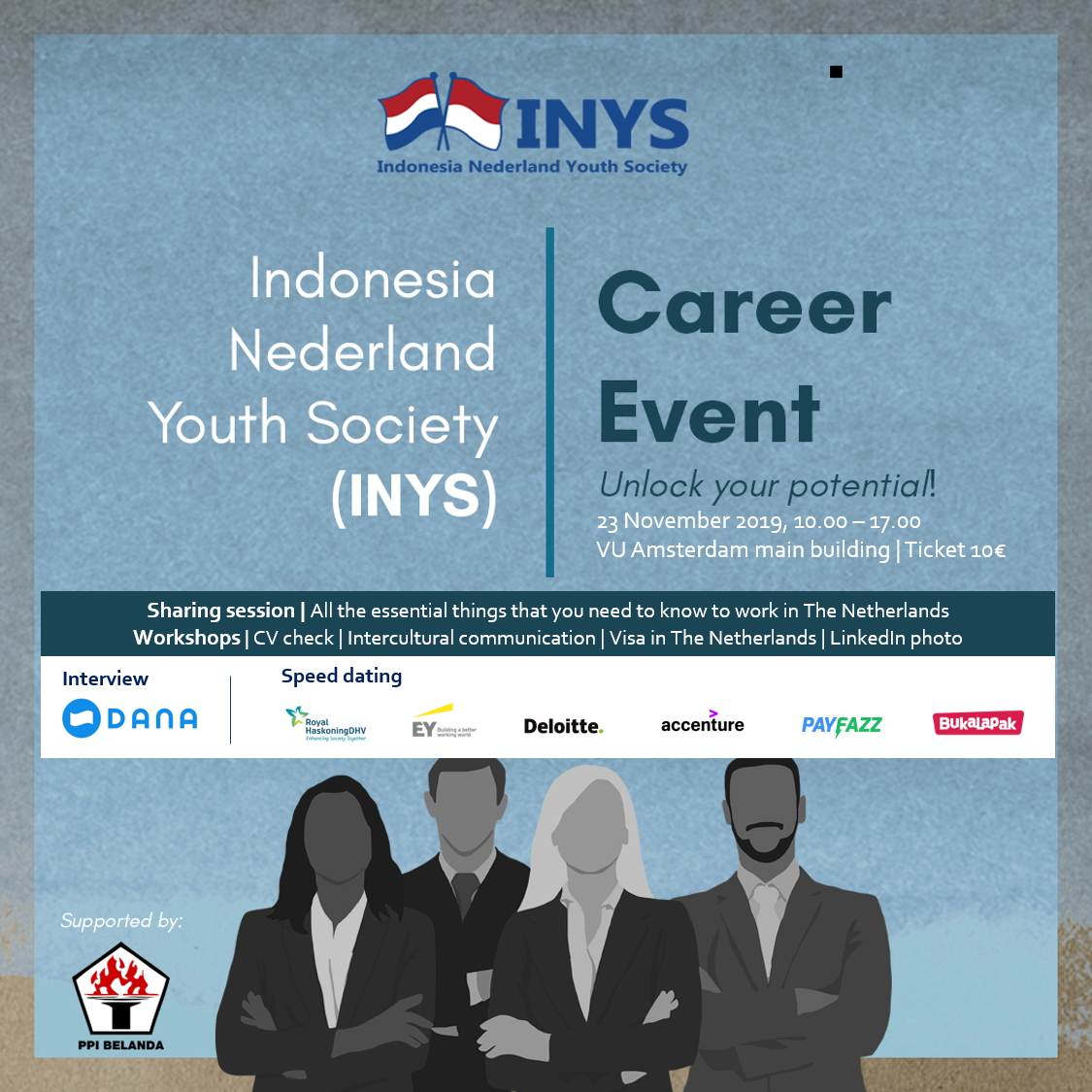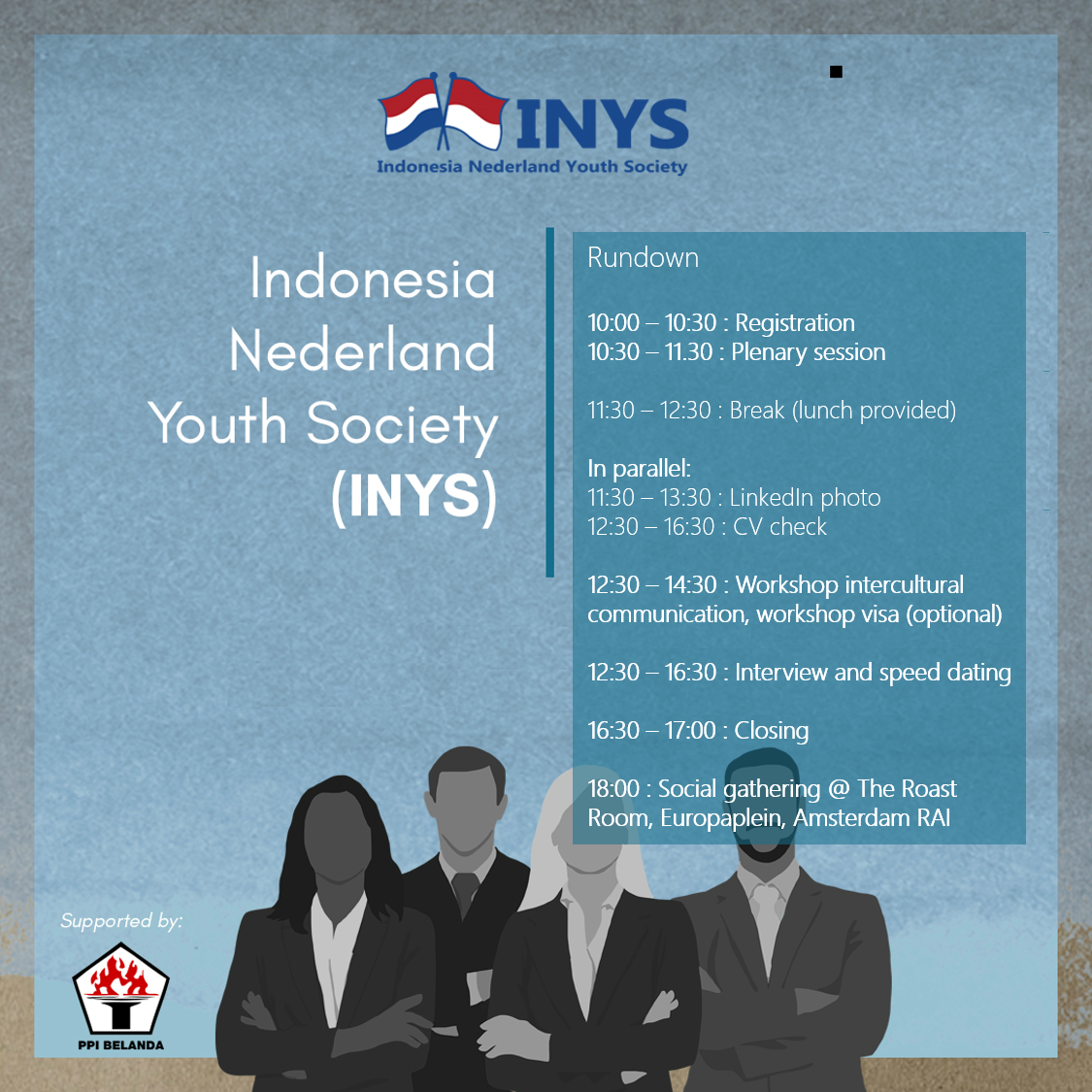 Join our Career Day event on Nov 23rd from 10:00 – 17:00!
There will be a speed dating to get a chance to speak to some companies, workshops to give you more insights how to build a good application, sharing session about working at NL, etc.
The entrance ticket is 10€ including a good Indonesian lunch and photo session for your LinkedIn profile.
You can register here: http://bit.ly/inyscareerday2019
For the payment here:
http://bit.ly/inys2019careerdaypayment
PROGRAM:
– Speed dating sessions with companies
– Visa workshop
– Personal CV check and to get your professional pictures taken – Sharing sessions by fellow Indonesians about working in the Netherlands
PARTICIPATING COMPANIES:
Deloitte (based in NL)
EY (based in NL)
Royal Haskoning (based in NL)
Accenture (based in NL)
Dana (based in ID)
Payfazz (based in ID)
Bukalapak (based in ID)
SPEAKERS IN PLENARY SESSION:
Shiddiq Sumitro, Project Engineer and Consultant at Witteveen + Bos, studied in TU Delft
Budi Pratomo, Consultant at EY, studied in Rotterdam School of Management