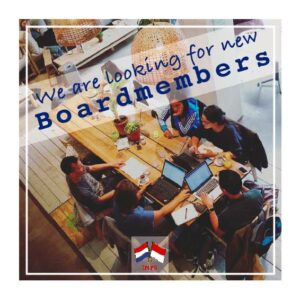 Dear beloved Indonesia/Nederland-minded friends,
2016 was an amazing year. Last year I joined the Indonesia Nederland Youth Society and this year I became the Chair of the Executive Board.
Who could have known that it would be a year full of blood, sweat and tears! ("Bloed, Zweet en Tranen" as we say in Dutch). I cannot imagine having more supportive, inspiring and hardworking colleagues than my current colleagues of the board. Babette Bodlaender, Reza Pamudji, Sarah-EllenSaija, Melissa Sante, Lavin Älmhult. We started as 6 individuals, but soon we developed a tight bond, ready to work together with an amazing team of junior advisors.
It is amazing to see how 'interconnected' our values and needs are. Motivations rooted in the various family ties in both countries, personal and professional interest but foremost to work and fight for a just and peaceful world. Our journey brought us to various inspiring people; CEO's, diplomats, activists, professors and students… and our mission was to create opportunities for the new generation to support educational and knowledge exchange, create dialogue to enhance mutual understanding and bring in disruptive ideas to bring Indonesia and the Netherlands on a higher level .
This amazing year will come to an end (writing this with a tear) as we want to pass on this opportunity to the next group of motivated young people.
Happy to say that we will not say goodbye as we will join the Board of Trustees but we ARE looking for a new Executive Board for INYS-Nederland. Do you want to join the Board, or do you know someone who would be interested, do let me know! Send your motivation and CV (and portfolio) to info@inys.org.
Warm regards and much love,
Andhika