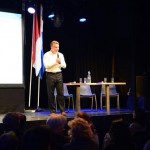 My strong desire to contribute to Indonesia derived from a study exchange program back in 2012. During this period I was able to learn by exploring some parts of wonderful Indonesia which resulted in a strong connection with and respect for the diversity of cultures throughout the country.
In the years that followed I frequently visited Indonesia to establish new and maintain existing meaningful relationships in order to exchange knowledge and perspectives. These events really fueled my passion for Indonesia, but who to share it with back home? Well, INYS had the answer.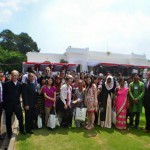 Early 2015, I became aware of an Indonesian Speaking Competition promoted and initiated by INYS. I finally found a platform to share and inspire fellow countrymen about Indonesia and with great enthusiasm I decided to embark on this new adventure. Thanks to great guidance and cooperation amongst participants I managed to come out on top as the winner of the 1st edition of the Indonesian Speaking Competition in the Netherlands. Besides the valuable learnings during this process I received an appreciation trip to Indonesia together with 20 winners from other countries. There we would join the Upacara Bendera at the Istana Merdeka.. when a dream becomes reality..
In between both events, the final and the appreciation program, the Embassy of Indonesia and INYS informed me about the program and ensured a comfortable road towards the program. Together we cooperated perfectly which definitely contributed to the outcome of my participation. Thanks again!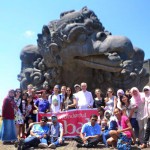 After my arrival in Jakarta I gathered with all the participants from other nations in a conference room located in a five star Hotel. There we were warmly welcomed by a great team and introduced ourselves while sharing our passion about and experiences in Indonesia using Bahasa Indonesia. The national language of Indonesia we, from then on, used throughout the program instead of English. The duration of program was 6 days and took place in 2 locations, Jakarta and Bali. During this program we attended and visited important events and places* in order to get, in general, familiar with the country's rich history and variety of cultures. (*Listed below are some highlights)
Jakarta: Taman mini, Museum and Monumen Nasional – Cultures and history of Indonesia Special Attend the Upacara Bendera @ Istana Merdeka – Independence day/Hari Merdeka Bali: Garuda Wisnu Kencana, Uluwatu Tempel, Kota Ubud – Cultures and religion of Bali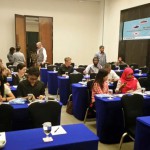 Throughout the program all the participants learned more and more about Indonesia and wherever we went the hospitality and generosity of Indonesian people was always present. From being special guests during Independence day until a wonderful and (for the participants) emotional farewell dinner, everything contributed to a harmoniously fellowship among invited participants and the willingness to contribute now and in the future to a special country like Indonesia.
We went as representatives of our countries and returned as ambassadors of friendship.
Terima kasih banyak Indonesia, semoga anda tetap maju dan asri.
Maik van Oudenaarden