Royal Philips will join the INYS launch in Indonesia!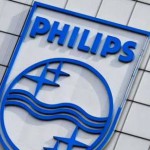 We are pleased to announce that Royal Philips will send a recruiter to join the Young Professionals Session at the official launch of the INYS in Jakarta on 4 april.
Royal Philips of the Netherlands is a diversified technology company, focused on improving people's lives through meaningful innovation in the areas of Healthcare, Consumer Lifestyle and Lighting. The company is a leader in cardiac care, acute care and home healthcare, energy efficient lighting solutions and new lighting applications, as well as male shaving and grooming and oral healthcare.
Learn more about Royal Philips and their activities in Indonesia and the Netherlands such as the Healthcare, Consumer Lifestyle and Lighting on their website: www.philips.co.id