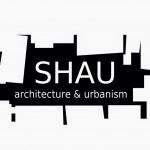 We are pleased to announce that SHAU, Architecture & Urbanism will send Florian Heinzelmann to join the Young Professionals Session at the official launch of the INYS in Jakarta on 4 april.
SHAU aims to design attractive buildings and cities which are socially and environmentally responsible.
SHAU was established in 2008 as two independent offices in Rotterdam and Munich and serves as common platform. Since 2012 SHAU runs also an office in Indonesia, first in Jakarta and currently in Bandung. The individual offices collaborate on a project basis and combine their extensive working experiences in well-established and internationally-recognized architecture firms where they successfully worked on numerous projects on various scales. They can therefore offer a broad scope of services ranging from urban to architectural project commissions. SHAU is mostly interested in delivering outstanding design solutions while embedding societal as well as environmental concepts in the design process.
Florian Heinzelmann Dipl.-Ing. (FH), M.Arch.
studied Architecture in München and did his postgraduate degree at the Berlage Institute in Rotterdam. He worked for three years for UNStudio as Project Architect where he was responsible for the design of the Center for Virtual Engineering. He is currently doing his PhD at the Chair for Innovative Structural Design (ISD) at TU Eindhoven with Patrick Teuffel and was Project Manager of the TU Delft Solar Decathlon 2012 entry. Florian and Daliana run together the SHAU office in Rotterdam & Bandung
Learn more about SHAU and their activities in Indonesia and the Netherlands through their website: www.shau.nl