The fourth edition in a series of webinars via INYS and Indo Business Club will cover the topic of Indonesian fabrics: batik & ikat. 
In this webinar, INYS' Nike van der Velde will interview Lara Peeters to inform and inspire you about batik and ikat. In an accessible and personal way, participants can learn about the basics of batik and ikat. You get inspiration to wear these Indonesian fabrics (via LARAS or other companies) or to work with them.

Topics covered include:
About my family and me
About LARAS
What is Batik?
What is Ikat?
How is batik made?
How is ikat made?
What is the difference between handmade batik & ikat and print?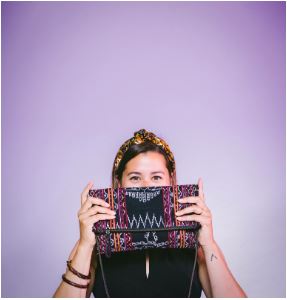 About the speaker:
Lara Peeters and her story about batik and ikat is central to this webinar:
"Growing up, I saw a lot of beautiful Indonesian clothes, like my mother's, for her Javanese dance. Or when we went to family weddings in Indonesia. Our whole house was covered with these beautiful rugs. A few years ago, I started exploring my Indonesian roots and learned more and more about this handmade textile and the artists who make these canvases with so much love and dedication. I even found out that my mother's grandmother made Indonesian batik. I am so proud that this beautiful art is part of my family history. "
Lara started LARAS as a tribute to her Indo roots. With LARAS, she connects Indonesian fabrics, such as batik and ikat, to Dutch fashion designers. LARAS proudly stands for representing our roots. See also: LARAS on Instagram.
---
About the webinar:
What: Batik & Ikat in the spotlight
When: Saturday 13 June 2020 at 11 – 12 AM (CET)
How: Webinar via Zoom
Cost: Free
Max. number of participants: 80
Language: English
Please register: https://forms.gle/7cHypJDv1wHqv5Bf6
After registration you will receive the link of the Zoom session.
Interested in giving a webinar yourself? Please get in touch via info@inys.org