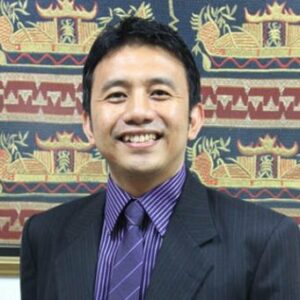 We are pleased to announce that Dr. I Kadek Dian Sutrisna will be joining us as a speaker at the official launch of the INYS in Indonesia on 4 April 2015.
Dr. I Kadek Dian Sutrisna wil speak about the importance of the Netherlands and Europe for the Republic of Indonesia during the Education Session of our Official Launch.
Dr. I Kadek Dian Sutrisna, obtained his PhD in doing Theoretical and Empirical Research in Macroeconomics and Monetary Economicsis at the Rijksuniversiteit Groningen and is currently the Director of the Institute for Economic and Social Research (LPEM), Faculty of Economics, University of Indonesia. More information about dr. I Kadek Dian Sutrisna can be found on the website of the University of Indonesia.
If you are interested in learning more from dr. Kadek Dian Sutrisna during the Official Launch of the INYS in Indonesia then register now through: www.INYS.org/Jakarta