Discussion seminar in the Dutch Senate
The INYS hosted, in joint cooperation with INS, a discussion seminar in the Dutch Senate. The discussion that took place on October the 25th, was preceded by a tour through the old Dutch parliamentary buildings given by Wim van Eekelen. The tour was a rare glimpse in the world of Dutch politics, while Van Eekelen himself enjoyed a long career working for the Liberal Party in the Senate.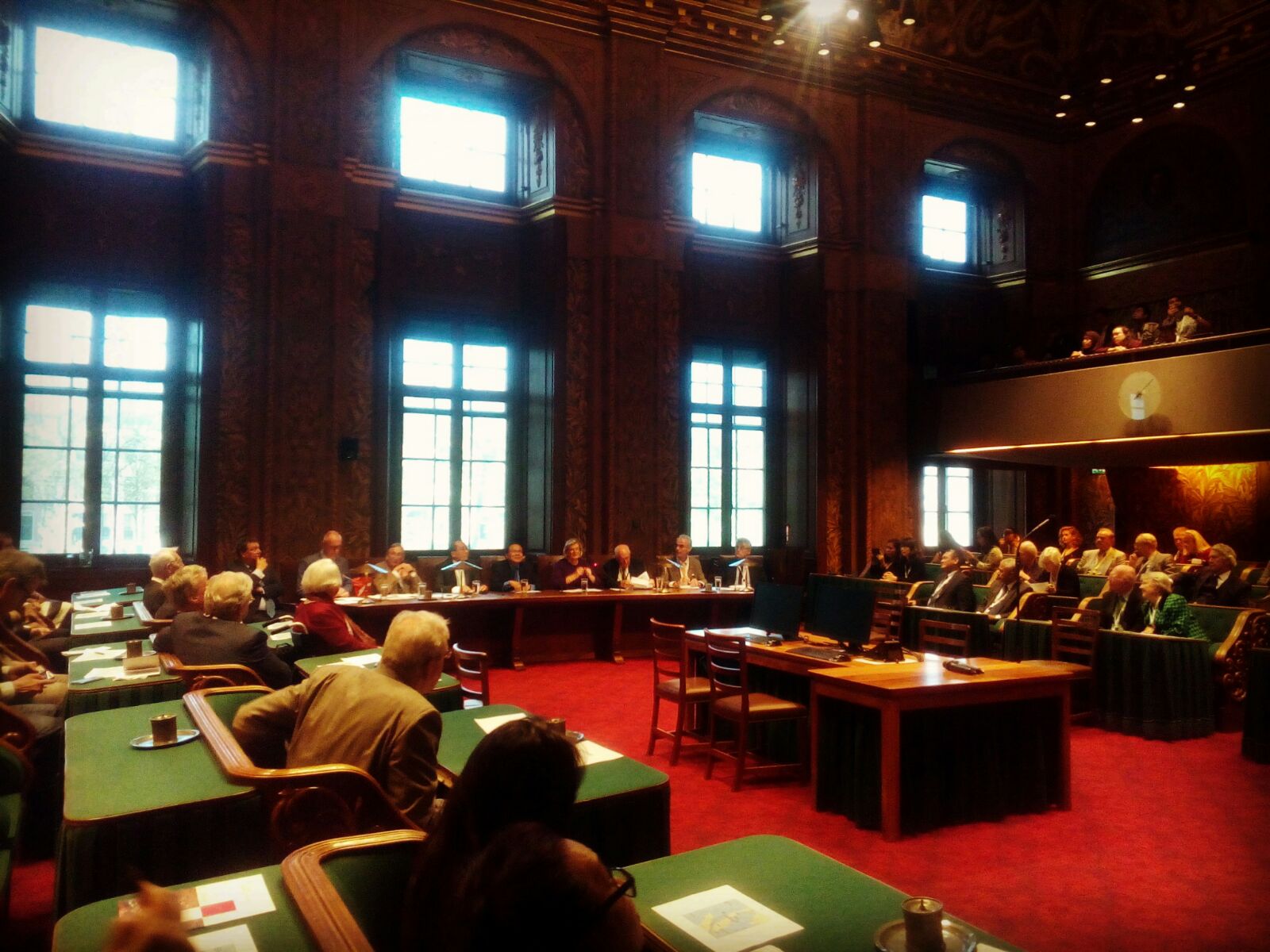 The tour brought Indonesian students from Groningen, Utrecht, Rotterdam, Delft and Leiden together with members of the INYS. The first room they visited represented their long standing presence in the Netherlands with the coat of arms of Batavia, the present-day Jakarta, engraved in the ceiling. The Dutch worldliness and the Indonesian ability to develop a strong maritime-focused nation came together during the discussion in the plenary hall. The hall was heavely decorated with frescoes depicting cultures from all over the world. The Indonesian delegation consisted of His Excellencies Ambassador of the Republic of Indonesia: I Gusti Agung Wesaka Puja and former coordinating minister of maritime affairs of Indonesia; Rizal Ramli. The Dutch delegation consisted of senior advisor of the INYS, Prof. Dr. Henley and members from the business and political world. The discussions were surrounded by questions concerning the development and usefulness of Indonesia's maritime affairs concerning their economy. Discussions that would usually center either the academic world, the business world or the diplomatic and political world were now brought together. This made the discussion seminar a fruitful possibility to learn from each other and highlighted the necessity for Indonesian-Dutch relations through open and sincere discussion. Indeed, the Netherlands is a maritime country and Indonesia will invest in their maritime development. The INYS looks back on a succesful event that underscored the necessity of our activities.