My adventure in Indonesia!
My name is Jilly and im the lucky one to go to Indonesia this year because I won Miss & Mister Indonesisch 2013 in the Netherlands.This year there are 46 different country's that participate in this scholarship.We split up in 6 diffrent city's Badung, Bali, Makassar, Yogyakarta, Surabaya and Solo.I am now in Surabaya for almost 3 months. We learn about traditional music, dance, bahasa Indonesia and the culture of Indonesia. The dances that im learning are from East Java but the music that I learn is from Madura.Also we learn how to make batik and we saw beautiful places. A few examples of the beautiful places that I saw are Bromo, Coban Rondo, Sempu Island, Madura, Bali, Triwulan etc.We visit the temples and saw the amazing nature. This is our last week in Surabaya because after this we will go to Yogyakarta with all the other participants and perform at the Indonesia Channel. Im so curious about the dances and music of the others. Till now it was a great experience and I have learned much about my roots. I hope one day to return to Indonesia because im sure there is much more to see.
Sampai Jumpa!!
Jilly Knol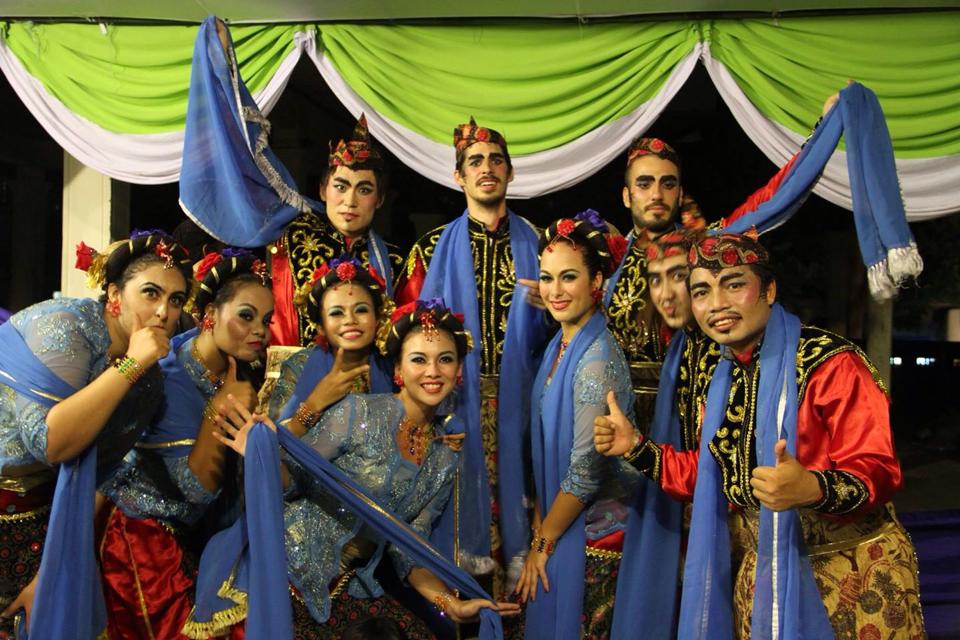 Learn more about the Indonesian Arts and Culture Scholarship program.
Watch Jilly perform at Indonesia Channel 2014 in Yogyakarta on 19 June 2014