Lucas
Hoi!
Selamat datang di Belanda!
My name is Lucas Ausems and I'll be your Dutch Language teacher at the INYS Language School. I have a background in Literature and South & Southeast Asian studies. For the past few years I've been teaching Dutch both abroad and in the Netherlands. I have also travelled quite a bit through the Asian region, Indonesia included, of course. For me, one of the most interesting things about Bahasa Indonesia is the multitude of Dutch words I encountered.
There are over 5000 Dutch words in Bahasa Indonesia. So congrats, you probably already have a solid base of Dutch vocabulary within you, you maybe just didn't know it yet.
In short, I'm looking forward to meet you and help you learn the Dutch language!
Semoga sukses!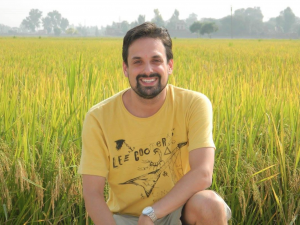 Liesbeth
Hello,
My name is Liesbeth Bouwhuis and I'm a 48 year young woman. I live in the beautiful city of Leiden which is near The Hague. I will be your substitute teacher of Dutch Language in case your regular teacher Lucas is not able to teach you due to other activities.
In my daily life I am a coach with my own practice in Leiden in which I guide people who, in one way or another, have difficulties with their selves, their situation or relation(s). I'm an innovative coach and have developed my own coaching method and tool of which I'm very proud of 😉
In my former life and other activities I'm also a teacher of Dutch as a second language for (mostly Syrian) refugees. At first I was a graduate teacher for a long time in high school and was projectmanager in many projects concerning innovation, arts and collaboration between educational institutions, governments, non-profit-organisations and businesses, sometimes in arts, sometimes in more technical/innovative and biotech projects.I hope you will have a good time in the Netherlands and that it will bring you what you expect of it. I look forward to meet you in the future.
Kind regards,
Liesbeth Bouwhuis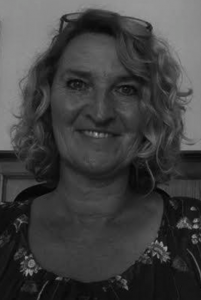 Lavin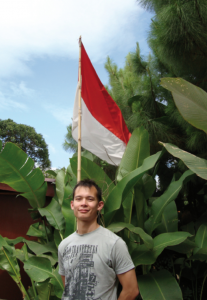 Hello there!
Welkom in Nederland!
I'm Lavin, Board of Trustee member of the INYS in the Netherlands. I support the INYS and the Language School with the promotion and information (graphic) design in specific.
I have been to Indonesia several times but have only seen the island of Jawa. My ethnical backgrounds are from Northwest Europe, Sunda, and Manado. Of course I would like to see other places of the beautiful country of Indonesia.
Well, for now I hope we can help you a lot and that you enjoy your stay in Europe.
See you at the course or maybe at other INYS events.
God/ Allahspeed,
Lavin
Yati
Selamat dating, nama saya Yati!
As the Chair of the Indonesia Netherlands Youth Society I would like to welcome all the new students to the second edition of the INYS Language School. I hope you will enjoy your time studying here in the Netherlands, and that you will make a lot of new friends. The Language School aims to connect, inspire, and develop relationships between Indonesian and Dutch youth. As an adult Third Culture Kid, or A-TCK, I am very familiar with having to adapt to different cultures. Understanding your host country's language and culture makes assimilating and transitioning between two cultures easier.
By offering you the Language School, we hope to bridge the gap between the two cultures. Not only will you learn about the Dutch language, but we will also incorporate activities such as cooking Dutch [comfort] food and having drinks with the INYS network.
SaveSave
SaveSave
SaveSave
SaveSave
SaveSave
SaveSave