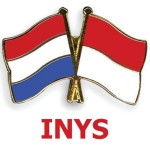 Dear INYS friends,
Now the summer is here with those high temperatures and a lot of sun. It is time to invite you once more to an INYS Social Drink, summer edition! After several INYS Social drinks in Den Haag, Rotterdam, Utrecht and Jakarta we now welcome you to Dordrecht. Join us and celebrate the summer!
We warmly welcome all the friends of the INYS and everyone else who is interested to join us for drinks in Dordrecht. Bring your friends, meet new people and expand your network!
We're looking forward to see you on the 24th of July!
Please register through Facebook
The INYS Team
(Click on deelnemen/participate to get your first drink for free from INYS!)