Press Release 12 March 2016 – For Indonesian version please scroll down.
Meet a Leader of Today as a Leader of Tomorrow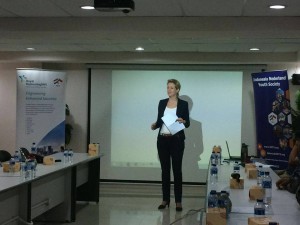 Today, 20 participants who aim to be the future leaders are attending an exclusive event in light of the annual ''Meet a Leader of Today as a Leader of Tomorrow'' hosted by the Indonesia Nederland Youth Society in collaboration with Royal HaskoningDHV. After a competitive selection process, the selected participants are given the opportunity to meet the higher level management of Royal HaskoningDHV. Additionally, the participants will enjoy a project site tour at Kalibaru, after which they will have the opportunity to practice their critical thinking skills through a discussion session with the Resident Director, Berte Simons.
Integrate Various Education Background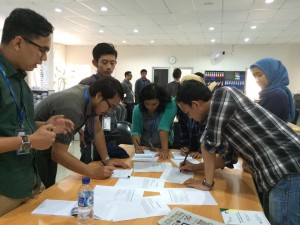 The Indonesian Nederland Youth Society (INYS) started to receive applications from February 12 until March 4, 2016. Candidates completed the registration form by answering various questions on leadership, relevance between their study background and Royal HaskoningDHV (RHDHV), and how they feel Dutch expertise could align to their studies in order to devour into better graduates. The applicants were not all originating from an engineering background, rather there were multiple different study backgrounds to be found differing from economics, to human resource, marketing, management, design and architecture. Founder of INYS, Rennie Roos said, ''We combine the participants from various study background because we believe that it will trigger different ways of thinking and ability to challenge ideas in a broader perspective."
Practicing Critical Thinking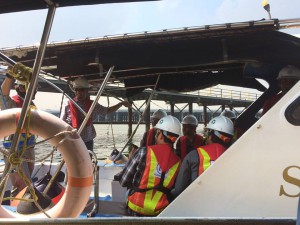 The event started with the project site tour located in areas of RHDHV's on-going projects, namely at the Tanjung Priok port where an extension project is executed as part of the North Kalibaru Terminal development project. This part of the program gives the participants an opportunity to explore innovative technology and the working environment in the field of engineering and project management. The program followed by an interactive discussion moderated by Berte Simons, Resident Director of RHDHV, with the topic of 'How to provide leadership to the various stakeholders to achieve sustainable development that unlocks the desired economic value'. We will challenge the participants to critically thinking and problem solving skills.
About Meet a Leader of Today as a Leader of Tomorrow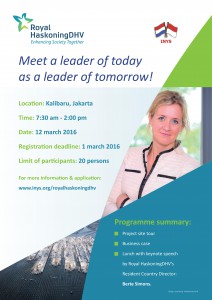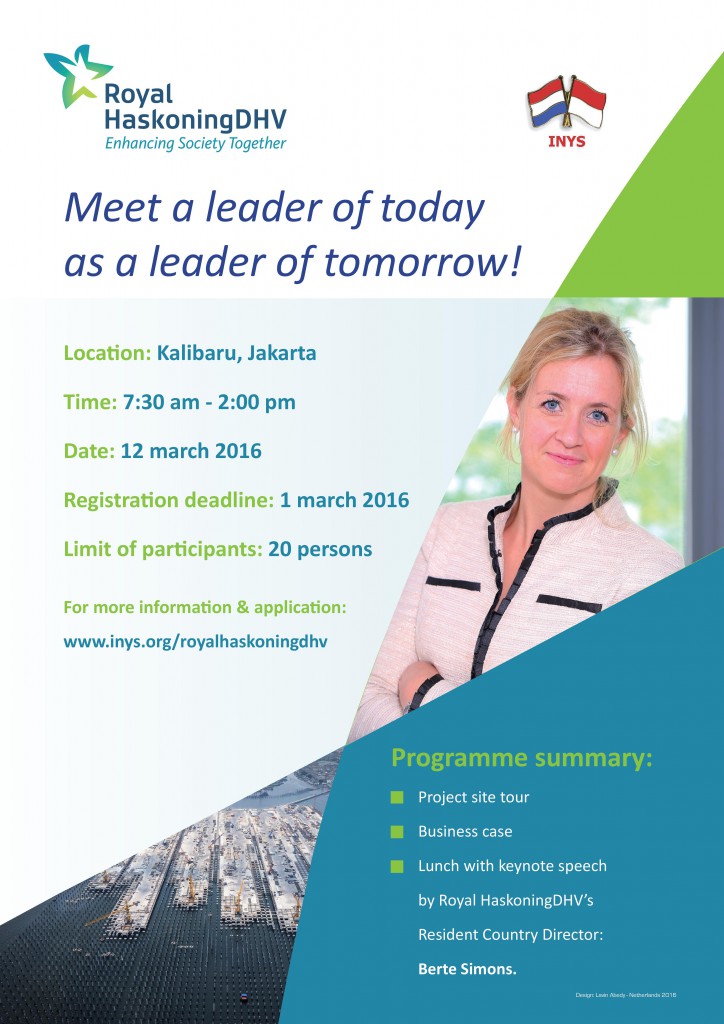 Meet a Leader of Today as a Leader of Tomorrow event was initiated by Indonesia Nederland Youth Society (INYS) in 2013 in the Netherlands. The previous editions involved Retno Marsudi (Ambassador of the Republic of Indonesia to the Netherlands) in 2013, Frans Timmermans (Dutch Foreign Minister) in 2014 and Dian Ediono (Managing Director of Garuda Indonesia) in 2015. This is the first edition in Indonesia supported by Berte Simons (Resident Country Director- Royal HaskoningDHV)
The Indonesia Nederland Youth Society (INYS) is a youth-led organization which aims to better connect young Dutch and Indonesians to each other and to Indonesia-Netherlands related opportunities. After the establishment of INYS in Den Haag in October 2013, INYS was also launched in Indonesia in April 2015.
Royal HaskoningDHV is an independent, international engineering and project management consultancy with over 130 years of experience that delivers services in the fields of aviation, buildings, energy, industry, infrastructure, maritime, mining, transport, urban and rural planning and water. RHDHV localized its projects in Indonesia including International Financial Centre Tower 2, develop 100 MW of small-scale hydropower plants in Indonesia, supervising construction of the Tanjung Priok port extension and delivering sustainable solutions such as reusing dredged material to create silt curtains to protect sea and nearby river water.
**
For further information, kindly contact:
Sofia Yang
Public Relations Officer
Indonesia Nederland Youth Society
Sofia.yang@inys.org
+62812 9356 1090
Siaran Pers, 12 Maret 2016
Meet a Leader of Today as a Leader of Tomorrow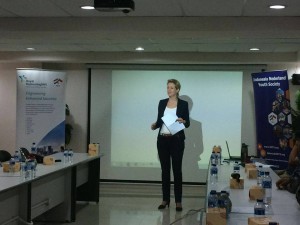 Hari ini, 20 peserta yang dipercaya sebagai calon pemimpin masa depan hadir secara eksklusif dalam acara Meet a Leader of Today as a Leader of Tomorrow yang diselenggarakan oleh Indonesia Nederland Youth Society bersama Royal HaskoningDHV. Setelah melewati seleksi dan bersaing ketat dengan aplikasi lainnya, peserta yang terpilih berkesempatan untuk bertemu dengan jajaran manajemen Royal HaskoningDHV, mengitari proyek perluasan pelabuhan di Kalibaru, dan mengembangkan kemampuan kritis mereka dalam sesi diskusi bersama Resident  Director, Berte Simons.
Menyatukan beragam latar pendidikan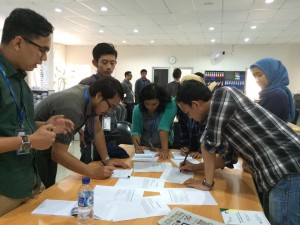 Indonesia Nederland Youth Society mulai menerima aplikasi pendaftaran sejak 12 February hingga 4 Maret 2016. Kandidat melengkapi formulir pendaftaran dengan menjawab pertanyaan yang tertera mengenai kepemimpinan, relasi dan penerapan konkret dari ilmu yang dipelajari pada bidang pelayanan yang ditawarkan Royal HaskoningDHV, dan juga visi kedepan kandidat mengenai pengembangan pendidikan di universitas mereka dalam bentuk kerjasama dengan mempelajari keahlian Belanda di bidang tertentu. Tidak hanya berlatar belakang pendidikan tehknik, 20 peserta terpilih tergabung dari berbagai latar belakang pendidikan seperti Ekonomi, Ketenagakerjaan, Marketing, Majemen, Desain dan Arsitektur. Pendiri Indonesia Nederland Youth Society, Rennie Roos mengatakan "Peserta dengan latar belakang pendidikan yang berbeda akan memberikan pemikiran dan dari sudut pandang yang lebih luas, satu visi dari kegiatan yang kami adakan untuk mengembangkan potensi yang telah dimiliki mahasiswa dan professional muda Indonesia–Belanda menjadi pemimpin yang cakap dan sadar akan setiap komponen terkait kegiatan perusahaanya."
Asah Kemampuan Berpikir Kritis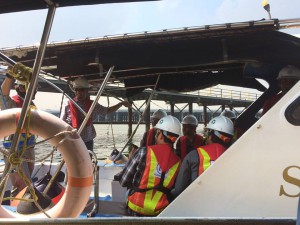 Acara dimulai dengan Project Site Tour mengitari dua titik di lapangan proyek RHDHV yang sedang berlangsung yaitu proyek perluasan pelabuhan Tanjung Priok yang termasuk dalam bagian pembangunan Terminal Kalibaru Utara. Program ini membuka sebuah kesempatan bagi para peserta menyelami perkembangan teknologi dan lingkungan kerja di bidang teknik dan manajemen proyek. Dilanjutkan dengan diskusi interaktif dimoderasi oleh Berte Simons, Resident Director RHDHV, dengan topik diskusi 'bagaimana mewujudkan sikap kepemimpinan saat menghadapi berbagai pemangku kepentingan untuk mencapai pembangunan berkelanjutan, yang pada akhirnya diharapkan dapat mencapai nilai ekonomi yang diinginkan'. Kami menantang peserta untuk berpikir secara kritis dan mengasah kemampuan untuk memecahkan suatu masalah.
Tentang Meet a Leader of Today as a Leader of Tomorrow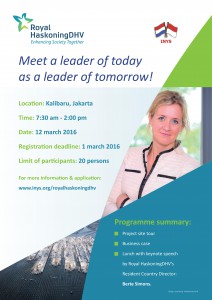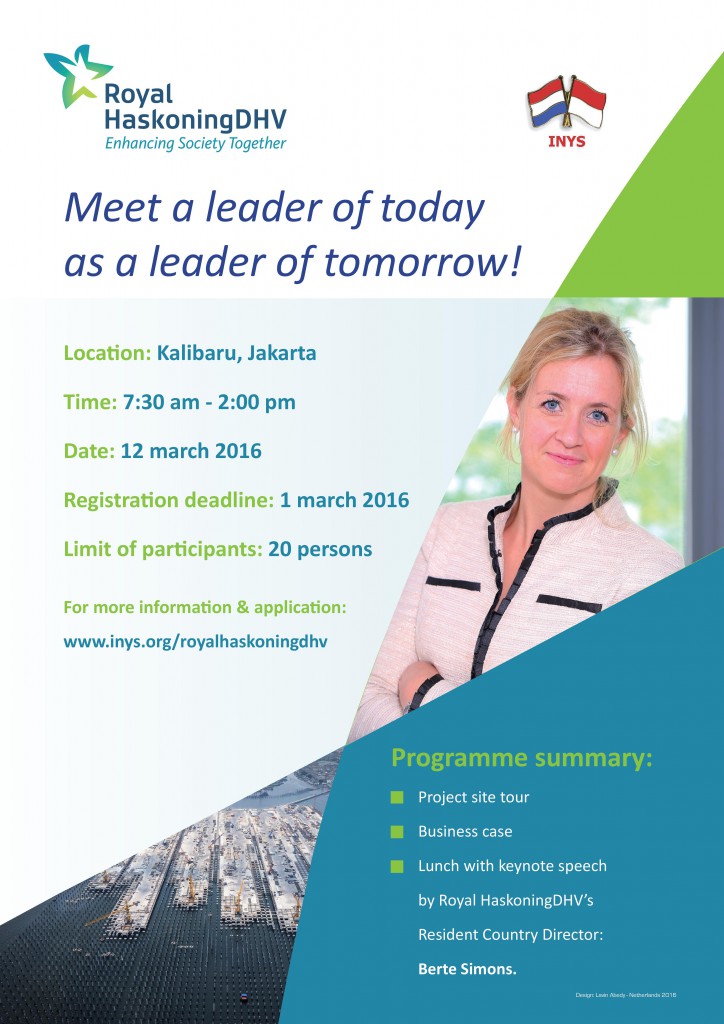 Acara Meet a Leader of Today as a Leader of Tomorrow diusung oleh Indonesia Nederland Youth Society(INYS) sejak tahun 2013 di Belanda. Acara sebelumnya diselenggarakan atas dukungan Retno Marsudi (Duta Besar RI untuk Belanda), Frans Timmermans (Menteri Luar Negeri Belanda), Dian Ediono (Managing Director Garuda Indonesia). Kali ini merupakan acara pertama INYS di Indonesia bersama Berte Simons (Resident Country Director- Royal HaskoningDHV)
Indonesia Nederland Youth Society (INYS) adalah sebuah organisasi beranggotakan mahasiswa dan professional muda yang bertujuan untuk mendekatkan pemuda Indonesia dan Belanda dan satu sama lain yang akan membuka berbagai peluang terkait di Indonesia maupun Belanda. Setelah terbentuk pada Oktober 2013 di Den Haag, INYS  memperluas jaringan dengan hadir di Indonesia pada April 2015 dengan jajaran pengurus yang tehubung dengan INYS di Belanda.
Royal HaskoningDHV (RHDHV) adalah konsultan teknik dan manajemen proyek yang independen skala internasional dengan pengalaman lebih dari 130 tahun memberikan layanan di bidang: penerbangan, bangunan, energi, industri, infrastruktur, maritim, pertambangan, transportasi, tatakota dan pedesaan, serta air. Proyek RHDHV di Indonesia termasuk International Financial Centre Tower 2-Jakarta, mengembangkan pembangkit listrik tenaga air skala kecil 100 MW, mengawasi proyek perluasan pelabuhan Tanjung Priok, dan menerapkan solusi perkembangan berkelanjutan.
**
Untuk informasi lebih lanjut, hubungi:
Sofia Yang
Public Relations Officer
Indonesia Nederland Youth Society
Sofia.yang@inys.org
+62812 9356 1090