In collaboration with the Indo Business Club, INYS will organise the first edition of a series of webinars. The webinars will cover various topics concerning business as well as leisure topics. Sometimes the webinars will be in Dutch, sometimes in English. This first webinar is a Dutch online workshop from Lola van Ruler from Toko Lo.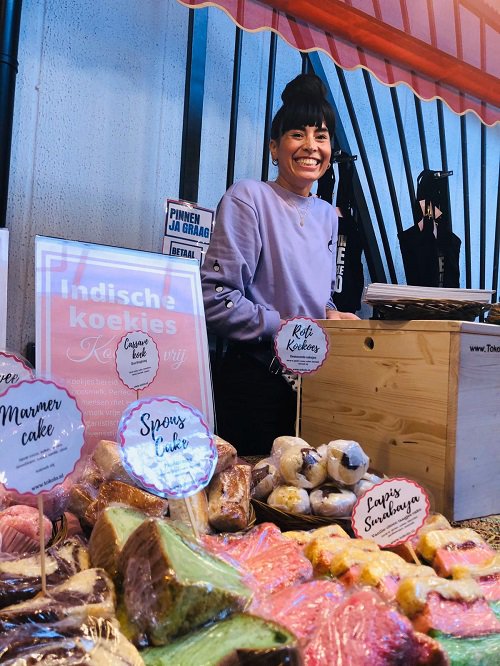 About Coffee with Lola (Toko)
Toko Lo is a bakery & catering service. With her company she combines her Indonesian roots with her all-round experience with pastries. Indonesian sweets such as contemporary favourites like spekkoek and pandan cake, but also the more 'forgotten' gems are her specialty.
What: Cooking Workshop Kue Putri Salju and Es Alpukat
When: Sunday 17 May 2020 at 3 – 4 PM
How: Webinar via Zoom
Cost: Free
Max. number of participants: 80
Language: Dutch
Please register: https://forms.gle/1k4jn1SLZ48RQNW39
After registration you will receive the link of the Zoom meeting.
During the online workshop Lola will make two dishes: Kue Putri Salju and Es Alpukat. You can cook along with her live. You will find the ingredients listed below. Interested? Register now and learn how to make the dishes during the workshop.

Kue Putri Salju:
200 grams of unsalted butter
Sugar
Vanilla sugar (3 sachets)
1 egg
400 grams of self-rising flour
1 can of powdered sugar
Kitchenware: Mixing bowl / Strain / Rolling pin / Glass or cookie cutter / Baking tray / Baking paper / Oven

Es Alpukat:
3 avocados
1 litre of milk (or coconut milk in case of lactose intolerance)
250 grams of dark chocolate
Pandan liqueur or pandan essence
Interested in giving a webinar yourself? Please contact us at team-nl@inys.org
This webinar is made possible by: